The annual Woman's Press Club of Indiana auction Nov. 18 earned $1,036.50 for the Education Fund, which supports grants and scholarships for college and professional communicators.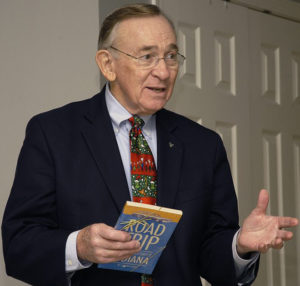 Member Fred Granger once again served as auctioneer, and members bid on items they brought that ranged from overnight stays at resorts and theater tickets to gift baskets, gadgets, wine and housewares. Several members rounded up their checks for their purchases or made donations directly to the fund.
The auction supports the Hortense Myers Scholarship for college juniors and the Louise Eleanor Ross Kleinhenz Scholarship for women seeking to gain training and education to further or pursue communication careers.
The application process for the scholarships and grants begins in spring. The club will honor the recipients at the annual awards banquet.